Event Details
2020 Special Events
Completed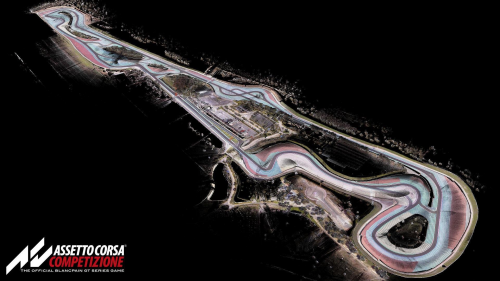 Driver Swap Test Test
Assetto Corsa Competizione
Paul Ricard 2019
This is just a very short pre-flight test for the Driver Swap Test the following day, to make sure that the new server provisioning is working, and to test the actual driver swap mechanics in ACC. So it doesn't matter who you team up with, we just need a few cars with two people in them. So check the entry list first, if there is a team with an open slot, join it. If not, create a new team. The event should only take about 45m, with 10m P, 10m Q and a 20m R.
Registration
Registration for this event has closed.
TPC SimRacing
AMR V8 Vantage (2019)
TaterTot Racing
Hugh Messenger
Nico Basson
AMR V8 Vantage (2019)
BAN
Philippe Simard
Nils Sheppard
Mercedes AMG GT3
Carl Simsport Casual Adventure
Geary Wariwisaya
Weldoffel
Bentley Continental GT3 2018
Names in (parenthes) have not yet been approved by the team owner
Names in italics are non-ACRL guest drivers
Pre-Quali (PQ) is needed if the number of entries for an event may exceed the number a single server can accommodate. In these cases, a period of PQ will be run and the race divided into equal size splits, based on PQ times. In championship events, there is usually a points bonus for being in a higher (faster) split.
This event has no Pre-Quali.
There are no results for this event
Race Info
Quali: 60 minutes
Driver Swaps: Yes
Mandatory Pit Stop: No
Weather Forecast: Mid temps, low rain
Pre-Quali Servers
There is no Pre-Quali for this event.
Race Servers
The race server allocation is based on the currently checked-in entry list, and (if the event has PQ) the current PQ standings. These often change rapidly in the last few hours before the race, so check back here immediately before the race to make sure you have the right details.
Server
Split
Password
Spectator Password
ACRL Race Server 1
1
acrl
spect
Briefing
There are no additional briefing notes for this event.
Logged in members can vote for clips. If a clip is entered for an award, votes count towards the end of season awards.