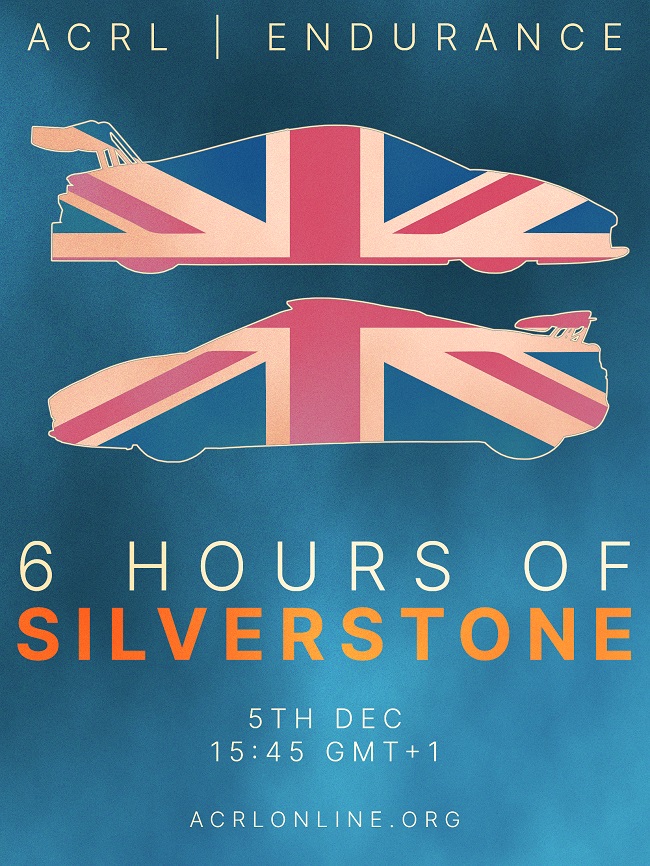 We are excited to announce our first multi-class endurance race for Assetto Corsa Competizione, being held on Saturday December 5th, starting at 15:45 Rome (GMT+1).
We've run a number of GT3 endurance events as part of our ongoing ACC GT3 season, but this is our first GT3 and GT4 multi-class event. It's 6 hours at Silverstone, dusk till dawn, with potentially rainy weather. Teams of 2 or 3 drivers, with maximum stint times of 65 minutes to level the playing field a little.
To take part, you will need an account on this site. Head to the event page for full instructions on how to create an account, how to enter the event, and how to build your team.
If you need help finding a team mate, head to our Discord server, and check in either the #6h-of-silverstone or #find-a-teammate channels.